Why work with us?
We are your Orange County Medicare Insurance Advisors. We will help you by providing free Medicare Insurance quotes, information and advice for the top Medicare Insurance Plans in your area. We will educate you and put you at ease, so you feel comfortable with your Medicare insurance decisions. Call us today, for your free, no obligation consultation.
Medicare 101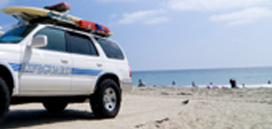 To get you started we have developed this Medicare 101 page compiling useful education about Medicare in Orange County.
Read More
No Obligation Free Quote
Please fill out the form below to get your no obligation free quote. An OCmedicare representative will contact you within 24 hours to answer your questions and help you choose the plan that's right for you.
Clients Love Us!
Thanks for your time and for sharing so much helpful information. You answered all my questions and putting me at ease discussing the Medicare choices I have. I'll be in touch and will share your contact information with friends as they approach their Medicare decision time. - Judy
"Thank you for everything you assisted us in accomplishing regarding the insurance. You were wonderful and we just can't tell you how much we appreciate you." - A. Smith, Orange, CA
"Thank you, Thank you! Your determination, knowledge and thoughtfulness saved the day for Greg and I. We are so very grateful for you! You will forever be in our thoughts and prayers." - L. Huarte, Santa Ynez, CA
"You were so very thorough, responsive, knowledgeable and caring. Thank you for working with me every step of the way." - T. Rice, Fountain Valley, CA
"Thank you for keeping in great contact every step of the way. You were so reliable and helpful in answering all our questions and ensuring we did not fall through the cracks." - C. Hirata, Huntington Beach, CA
"Your thoughtfulness means so much and brought a sense of security in our changing lives! -M. Ramirez, Westminster, CA
"It was just fantastic to meet you today. I can't thank you enough for making a difficult and complicated thing so simple to understand. I appreciate your kindness, expertise, and time in explaining all my options. Like Pam said you are the greatest." - D. Johnson, Norco, CA