So which is better? Medicare Supplement vs Medicare Advantage plans explained.
What's the main difference between the supplement and the advantage plans?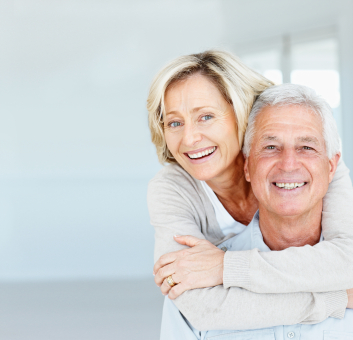 Medicare Supplement plan benefits are the same whether you get your Supplement plan from one insurance company or another. The real difference is the price you pay for your selected plan. Insurance company premiums vary so shopping for the lower price is a very prudent thing to do. The beauty of a Medicare Supplement plan is that, although you pay a monthly premium for your coverage each month, accessing care (depending on the plan you choose) will likely result in little to NO out of pocket costs.
Should you choose a Medicare Supplement plan you will also need to enroll in a separate, stand-alone prescription drug plan.
Medicare Advantage plans in Orange County are usually available at zero premium per month, and, in most cases, will include the prescription drug coverage at no additional cost. The downside is that you will be responsible for co-pays each time you access care.
Medicare Supplement Insurance Plans (Medigap)
Medigap or Medicare Supplement plan is designed to pay for most healthcare expenses not covered by Medicare Part A and Part B. In Orange County, CA there are ten standardized Medicare Supplement plans (Plans A through N).
Medicare Advantage Plans (MAPD) (also known as Part C)
MAPDs or Medicare Advantage Prescription Drug plans are health plans offered by private insurance companies, that provide the standard hospitalization and medical coverage of Medicare Part A and Part B. MAPD plans may include additional benefits, that are not part of original Medicare.  There are many MAPD plans available in Orange County.  Most of them are HMO programs but there is one PPO Medicare Advantage Plan available. Determining which plan is best for you comes down to a comparison of the plan benefits, the doctors and hospitals that participate in the plan and the prescriptions that are covered on that particular plan.
Get help when choosing the right plan for you
The difference between a Supplement and an Advantage plan is a bit complicated and is a very personal decision that you must make. That is why the advise of an experienced, professional Medicare Insurance Advisor is so valuable. Please feel free to contact us for free assistance with your decision at (562) 420-7104.