The new 2016 Part B premiums have been released! Participants can expect the average Part B premium amount to be $121.80 (possibly higher depending on your income). However, keep in mind, because there wasn't a cost-of-living increase for 2016 Social Security benefits participants collecting these benefits will pay the same Part B premium amount they paid in 2015.
If you fall into one of the below groups, you can expect to pay a different premium amount in 2016. See the table for more information.
1. 2016 is your first time enrolling in Part B.
2. You do not receive any Social Security benefits.
3. You pay your Part B premiums directly.
4. You participate in Medicare and Medicaid. Medicaid pays your premiums.
(The state will pay $121.80, the standard premium amount)
5. Your tax return from 2 years ago reflects a certain amount.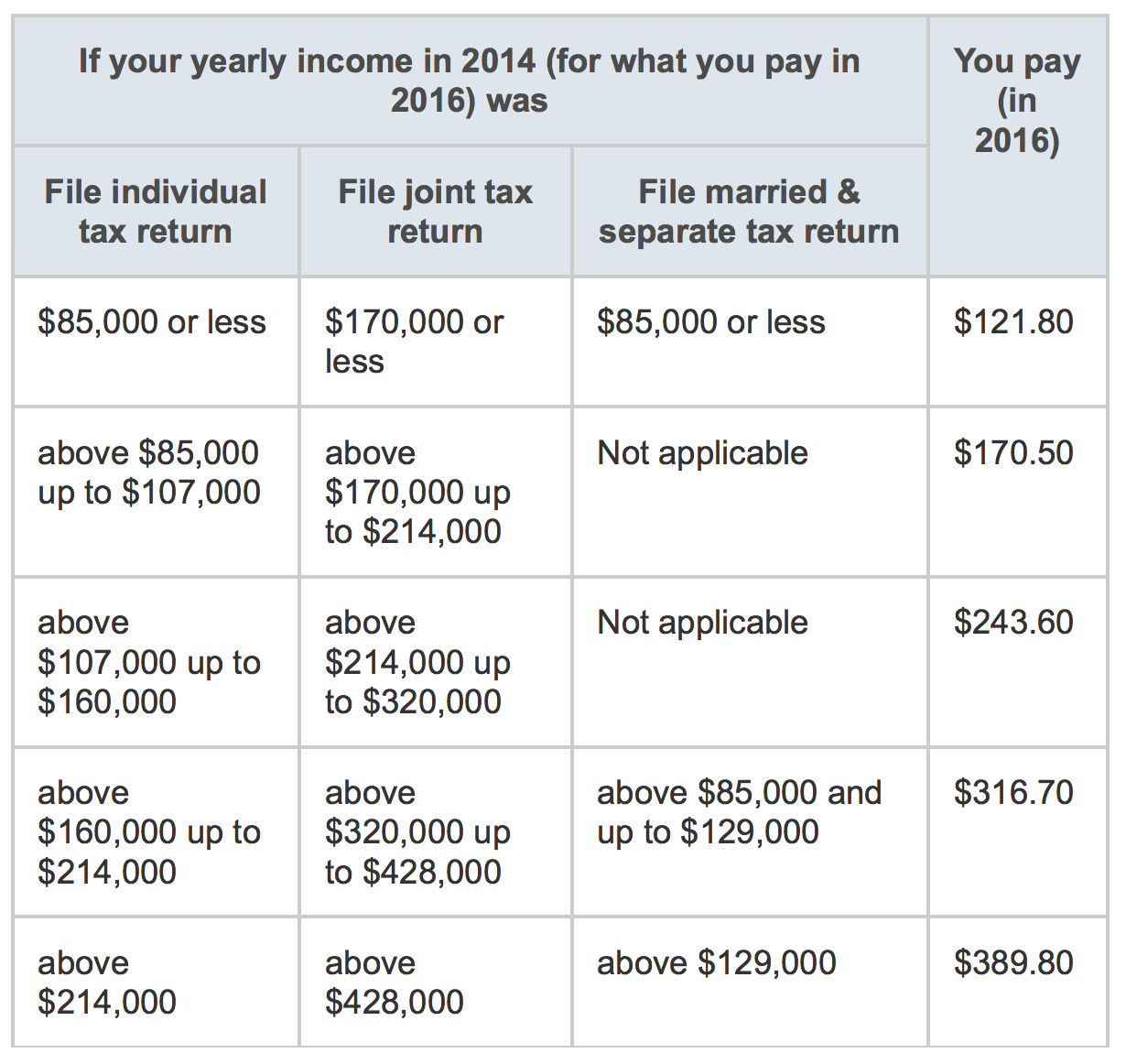 Part B Deductibles & Coinsurance
As of now, participants pay $147 per year for Part B deductibles. In 2016 this will increase to $166. You pay 20% of the Medicare approved amount after the deductible is met. This covers  most doctor services, outpatient therapy, and medical equipment.
Please Note
There may be limits on physical therapy, occupational therapy, and speech language pathology services in 2015 and 2016.