If you qualify you can choose to enroll in a Medicare Part C plan. This plan is also known as a Medicare Advantage plan. Personal health insurance companies offer Medicare Part C (Medicare Advantage) as well as Medicare Part A and Part B coverage.
Let us help you compare Medicare insurance plans that suit your individual needs and budget.
What's Covered by Medicare Part C?
In all types of Medicare Advantage (Medicare Part C) plans emergency and urgent care services are covered. Extra coverage may be included, like vision, hearing, dental and various other wellness programs. Keep in mind you can only join or leave a Medicare Advantage Plan at certain times during the year. Be sure to check the fine print of the plan you choose to determine if a  specific service is covered and what your costs may be.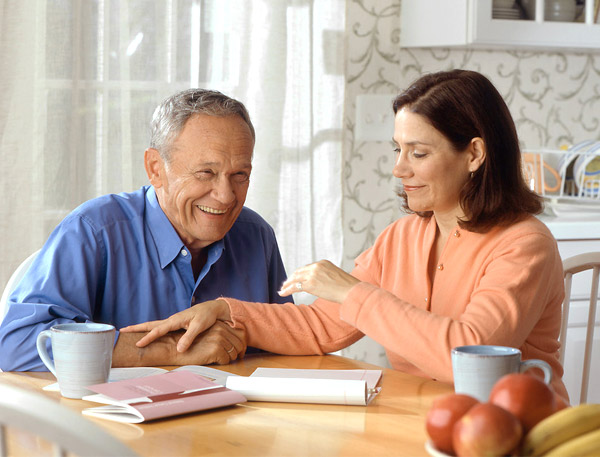 Types of Medicare C (Medicare Advantage) Plans:
It is important to educate yourself and understand the differences between the various Medicare Advantage Plans so you choose the right one for you.
• HMO (Health Maintenance Organization Plan) This plan allows you to visit doctors and health professional within a specific network. This would be a great option if your doctors already participate in this network.
• PPO (Preferred Provider Organization Plan) This plan will cover BOTH in and out of networks doctors. If you are looking for a little more flexibility this is a good option to consider.

• PFFS (Private Fee-for-Service Plan) This plan is just as it sounds. The plan sets up a specific amount and the doctor you are seeing must agree to accept that amount for their service. If the doctor does not you will not be able to use this plan for the professional services at this provider.

• SNP (Special Needs Plans) This is plan is for individuals with special medical needs. SNP covers medicare persons living in institutions, those eligible for both Medicaid and Medicare, and those with chronic conditions. This plan ALWAYS includes prescription drug coverage.

• HMO-POS (Health Maintenance Organization – Point of Service Plan) This is another plan that covers BOTH in and out of networks doctors (at different rates).

• MSA (Medical Savings Account Plan) This plan has a high deductible, but it also includes a bank account to help pay the higher deductible. With certain exceptions, the money in this special account is tax-free.
How Much Does Medicare Part C Cost?
Medicare Part C is NOT a requirement.  It is just a Medicare Insurance option for you to consider that will help offset the Medicare deductibles and the 20% that you would be responsible for if you did not have a Medicare Insurance plan in place.
When are you eligible for Medicare Part C?
Eligibility for Medicare Part C is based on your association in Part A and B. Usually if you have Part A or B you will qualify for Part C. Keep in mind you have to reside in the eligible areas for the specific Advantage Plan you are considering.
I Need Help Understanding Medicare Part C
OCMedicare will provide you free Medicare Insurance quotes, information and advice for the top Medicare Insurance Plans in your area. We will educate you and put you at ease, so you feel comfortable with your Medicare insurance decisions. Fill out the form below or call us today, for your free, no obligation consultation.