You know that you should not give your social security number to a stranger. Did you know this also applies to your Medicare number?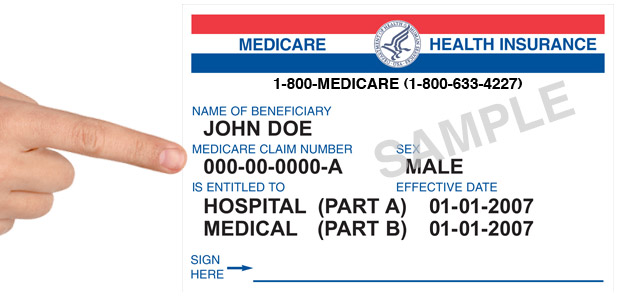 It's an unfortunate reality that fraudsters and identity thieves are constantly increasing their efforts to get and abuse Medicare numbers from people like you. These fraud schemes often revolve around identity thieves obtaining Medicare numbers through seemingly legitimate means.
Guard your Medicare number. Treat it as you would a credit card.
How can you protect yourself from this fraud? Here are some tips to follow to help you fight these scams:
• Do not give your personal information (this includes your Medicare number) to people contacting you by phone, email or by approaching you in person, unless you've given them permission in advance.
• Hang up the phone if someone calls and asks for your Medicare number, Social Security number, or bank or credit card information. Legitimate sources will NEVER call and ask for this information. They will also NEVER call/visit uninvited to sell Medicare products.
• Do not accept free gifts in exchange for your Medicare number.
• Anyone asking to pay for or borrow your Medicare ID is not genuine.
• Do not let anyone rush you into enrolling. There are no "early bird" deals or "special offers".
Report any suspicious activity to 1-800-MEDICARE (1-800-633-4227). To learn more about how to protect yourself from health care fraud, visit Medicare.gov or contact your local Senior Medicare Patrol (SMP).
Help your friends and neighbors protect their Medicare numbers too! Use these tips to share with them and to help educate more people on Medicare fraud.
Learn more about your Medicare number and the meaning of the letters after them.