Do you receive a bill labeled Notice of Medicare Premium Payment Due? If yes, we are going to help educate you on what the different payment notices mean and how you can pay it.
If you receive benefits from Social Security, Railroad Retirement Board (RRB), or Civil Service your Medicare Part B premium is already deducted from your benefit payment.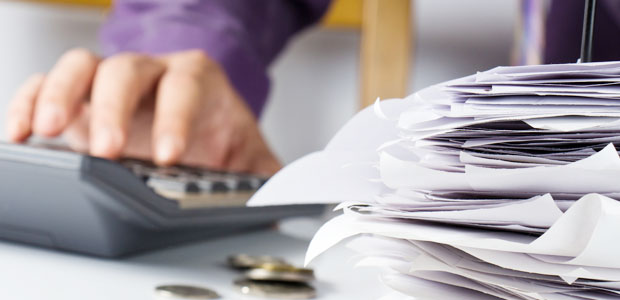 What if you don't receive any of these benefits?
If you do not receive any of these benefits, but you buy Medicare Part A, you sign up for Part B, or you owe a Part D income-related adjustment you will receive a notice of payment due called "Notice of Medicare Premium Payment Due". You can expect to receive this bill on or around the 10th of every month. See the list of 2016 Part B premiums.
Here is a sample of what the bill will look like: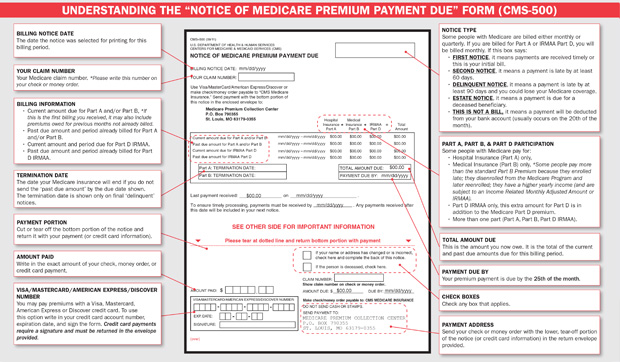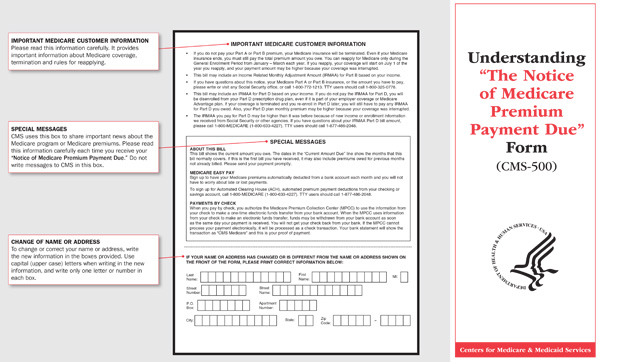 4 Ways To Pay Your Medicare Bill
1. Setup an online bill payment through your bank.
2. Use the free service, Medicare Easy Pay, to automatically deduct your payment from your savings or checking account each month.
3. Pay by check or money order.
Make your payment to:
Medicare Premium Collection Center
P.O. Box 790355
St. Louis, MO 63179-0355
4. Make your payment with a credit or debit card. Your bill will provide exact instructions on how to set this up.
Do you need financial help paying your bill? You may qualify for assistance. Please visit this website for more information.
There are different payment notices. What do they each mean?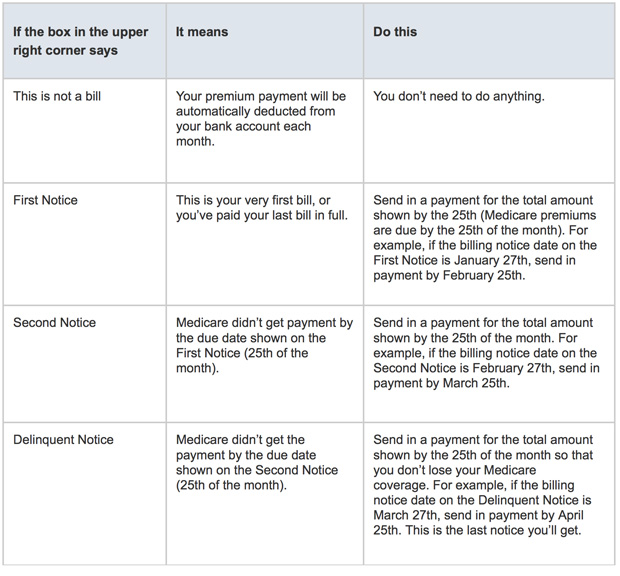 Please visit Medicare.gov for more information regarding your medicare needs. If you have questions about your bill or the status of your coverage call Social Security at 1-800-772-1213.